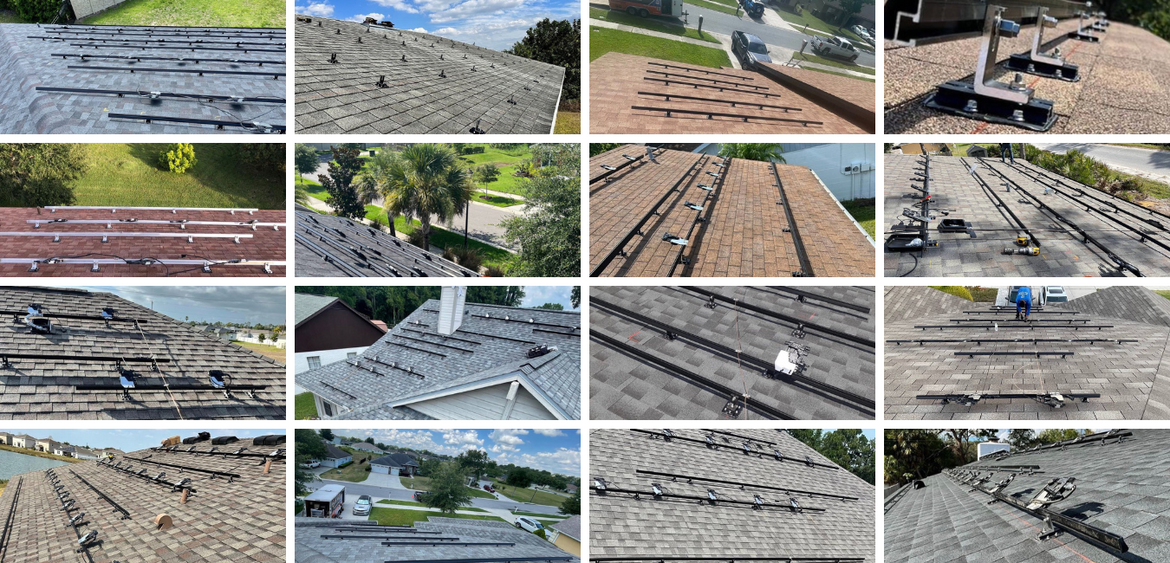 From the First Job, RT-MINI Inspires Enduring Loyalty from Ensolar
Ensolar owners Sadiel Vazquez and Ysa Garcia first discovered Roof Tech's RT-MINI in 2019. Vazquez explained that they initially used traditional flashing to install solar panels on their first two jobs, but soon things changed for the better. "Our distributor, CED Greentech, asked if I had ever tried RT-MINI," Vazquez recalled. "We tried it on one job, and since then we've used RT-MINI exclusively on every installation we've done."

More than 1,000 installations and counting with RT-MINI.

Vazquez said he always evaluates new products himself so he can provide his customers with a guarantee of 100% leakproof performance – a promise he could never make with traditional flashing. He helped to install his company's first project with RT-MINI himself, and then trained his installers. "Roof Tech's use of butyl rubber in RT-MINI is like reinventing the lightbulb," he said. "It's such a brilliant idea. It gives peace of mind to our customers and to us, too." So far, Ensolar has completed more than 1,000 installations with RT-MINI on every type of roofing, from tile and shingle to flat and metal roofs.

When other vendors try to sell them an alternative, the answer is always no.

Both Vazquez and Garcia said that other makers of roof attachments have tried to convince Ensolar to change from RT-MINI II to their products, but it's not up for negotiation. "For us, solar installations are all about providing safety and security," Garcia said. "Roof Tech has a great warranty, and we just aren't comfortable using any other roof attachment for our jobs." Vazquez recalled an early installation where they tried free samples from another company, but halfway through the job his installers refused to continue. They stopped work and switched back to RT-MINI to finish the job.

The installation team is confident in RT-MINI, so homeowners are, too.

Vazquez explained that roof leaks are a main concern for new customers, so his installers always take time to explain the benefits of RT-MINI. "All our installers have a construction background, and they have full confidence that there will never be any leaks," he said. He also noted that his installers secure each RT-MINI with all six screws to ensure the best seal, crucial with the hot summer weather in Florida. Vazquez knows there are similar products that cost less than RT-MINI, but his mind is made up. "I know I have the best product available and that helps me sleep at night," he said. "I will never sacrifice quality for price."

About Ensolar

Ensolar was founded in 2013 as a remodeling company by husband-and-wife team Sadiel Vazquez and Ysa Garcia. In 2019, they decided to focus solely on design and installation of residential solar panels. Ensolar donates a portion of proceeds from every job to GivePower Foundation, which uses solar-powered desalination technology to provide access to clean water in developing regions around the world. EnSolar is based in Tampa, Florida and serves residential homeowners throughout the state. To learn more, visit Ensolar's website today!