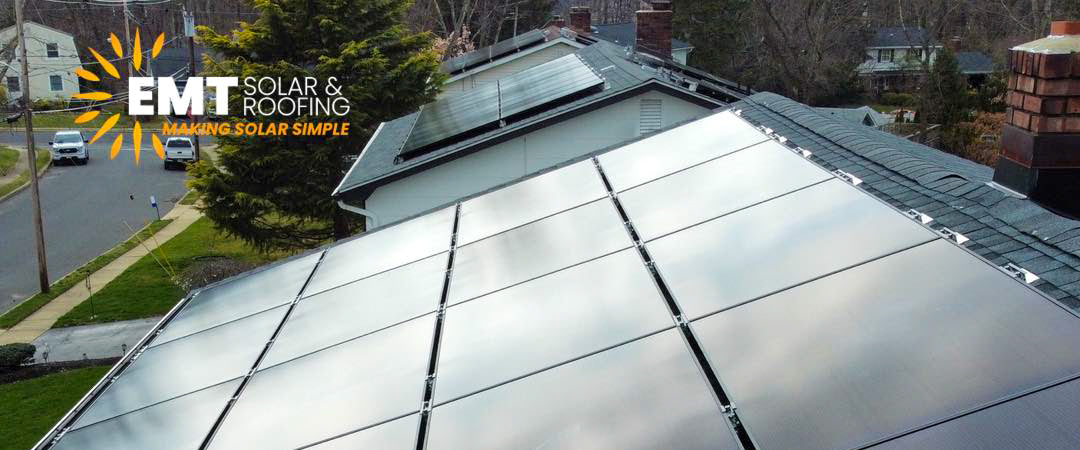 EMT Solar Applauds the Peak Performance of RT-APEX
It didn't take long for Peter Kaelin, Director of Operations for EMT Solar & Roofing, to become a big fan of RT-APEX, Roof Tech's rail-less mounting system. "We first heard about Roof Tech in early 2021 from CED Greentech (now known as Greentech Renewables), our materials distributor," he said. "Since then, we've completed about 1,100 installs with RT-APEX, and more are in the works."

Hands-on training and support with Roof Tech expertise.
In spring 2021, Roof Tech Sales Director Joe Perez traveled to New Jersey to work with the EMT team to onboard RT-APEX. "Joe got up on the roof, walked us through every step, and clearly explained how to install RT-APEX properly," Kaelin recalled. "Everything went smoothly, and since then, we have used RT-APEX on nearly every job."

Protecting the roof with a waterproof mounting system.
In addition to installing solar, EMT also repairs and re-installs roofing, so they understand how important it is to protect the integrity of the roof. Kaelin noted that EMT previously used RT-MINI for flat roofs and now uses RT-APEX for pitched roofs with shingles. "We are always very careful to flash each base," said Kaelin, "so we never have to worry about leaks." Kaelin has been in the solar industry for ten years and used to be a service technician. "I have first-hand experience with both roofing and solar," he explained. "RT-APEX is so well designed it makes every installation go faster because we never have to pry up shingles to do flashing."

Faster inspections and confidence in Roof Tech engineering.
Kaelin has complete confidence in Roof Tech's engineering expertise. "They have thorough documentation for all their products, which makes the inspection process go quickly and smoothly," he said. "That's a big win for our customers and us, too." Kaelin said, "We know that Roof Tech will keep coming out with newer and better versions of their mounting systems. At EMT, we have no plans to use any other product."

About EMT Solar
EMT Solar & Roofing was founded in 2018 by Tom Cleary, and Matt Cassidy operates out of its headquarters in Cherry Hill, New Jersey, and a secondary office in Cape May. EMT has more than 50 employees who primarily serve residential customers throughout New Jersey, Delaware, and parts of Pennsylvania. Services include installing, removing, and re-installing solar panels and repairing and replacing roofing, gutters, trim, and siding. All work is performed in-house.