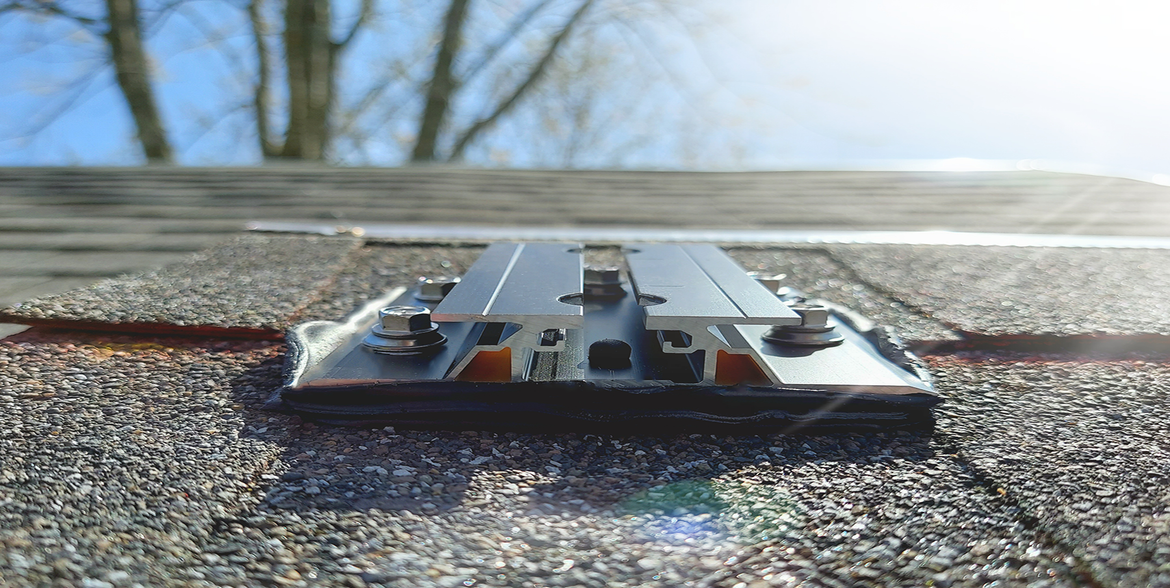 American Solar Repair Makes the Switch to the RT-MINI
American Solar Repair (formerly NY Solar Maintenance) has a unique focus in the solar industry: rather than install new solar panels on customers' homes, they remove existing panels on roofs that have leaks or other problems and reinstall the panels using new mounting hardware.

Discovering a better solution with the RT-MINI.

Matthew Messer, the founder, and owner of American Solar Repair, first heard about Roof Tech in early 2021. "Right from the start, it just made more sense to me to use RT-MINI on our jobs," he said. "About 20 percent of our work involves repair of leaking systems that were installed with traditional flashing where the original installer neglected to seal the pilot hole, but with RT-MINI, you never have to drill a pilot hole, so there's far less chance of installer error."

RT-MINI delivers leak-free performance for every new roof.

Messer explained that more than half of his company's projects are to remove solar systems before  a homeowner gets a new roof, then reinstall panels on the new roof. "Now we change the flashing to RT-MINI II on every job possible," he said. "Roof Tech has a great warranty, and they stand behind it. I used to worry during every storm that a reinstall would leak, but now I don't worry one bit. We haven't had a single leak since we started using RT-MINI."

Ease and speed of installation earn high marks from installers.

In the last 18 months, American Solar Repair has completed more than 100 reinstalls of solar panels using RT-MINI. Messer and his crew appreciate the ease and speed of working with RT-MINI. "Installers hate prying up shingles, so they love RT-MINI," he said. "Now every job goes so much faster, and that translates into more profit for us. We feel great about using RT-MINI because we know it's the best product we can use on our customers' homes." When asked what he'd say to other companies considering a change to Roof Tech, Messer was quick to reply. "I've worked with a lot of installation companies, and we never like change," he said, "but RT-MINI II is simply a better solution. It's easy to implement, quicker to install, and gets a far better result."

About American Solar Repair

American Solar Repair was founded in 2020 under the name NY Solar Maintenance with the main office in Brooklyn, New York. Today, the company employs trained installation technicians who work out of their own fully stocked vans to serve residential customers in New York, New Jersey, Connecticut, Pennsylvania, and Maryland. A majority of their projects involve removing and reinstalling existing solar panels. They also provide solar panel cleaning and repair, microinverter and optimizer replacement, critter guard installation and pest removal, and inspection and performance investigation of solar panels.