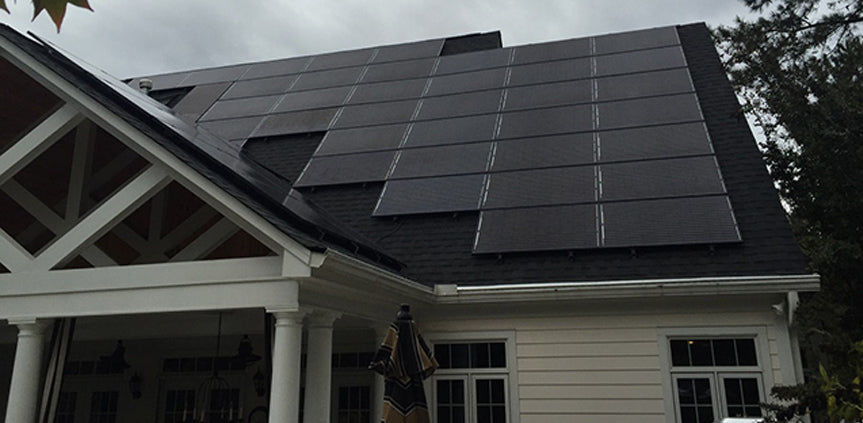 Thanks to Steadfast Support from Brown Electric, Roof Tech Breaks into the Carolinas Solar Market
Jamie Brown had been doing basic electrical work for many years until 2007, when one day a customer needed someone to install a PV system on his home. Jamie did the job, and since then has installed more than 500 solar systems on residences in South Carolina and North Carolina.

In 2014, Jamie established Brown Electric LLC. In early 2015, he was introduced to Roof Tech products by sales director Tim Vaughn during a training session with Roof Tech's local distribution partner for the Carolinas. Later that year, he got a call from Roof Tech regional sales manager Sam Hilley and decided to try E Mount AIR®.

E Mount AIR is Roof Tech's all-in-one rail-less mounting system that provides three inches of clearance above the roof surface. "I did the very first Roof Tech installation in South Carolina," said Jamie. "The results were great, and I've used E Mount AIR® on every one of my installations since then."

Superior esthetics and fast, easy installation make a world of difference.
Jamie and his team quickly realized what makes Roof Tech products superior to other installation methods. "There's simply no comparison between railed systems and E Mount AIR," said Jamie. "Installation is so much easier and faster now. The entire system is flush to the roof with no rails hanging out, and the esthetics are amazing. Homeowners absolutely love it."

A healthy market for solar creates the ideal climate for growth.
Jamie noted that the solar market in the Carolinas has been growing steadily over the past few years. Incentives from power companies are increasing, and more and more homeowners are taking advantage of tax credits. At the same time, the cost of materials has been coming down. "In 2007, solar was running about $9 per watt to install," said Jamie. "Today, it's down to about $3.50 a watt. For our customers, it's all about saving money." It all adds up to increased volume for Brown Electric. "Before, we were averaging about 50 solar installations a year," said Jamie. "Today, that number has grown to more than 100."

Responsive customer service makes doing business a pleasure.
Since first meeting his Roof Tech sales representative Sam Hilley, Jamie has been impressed with Sam's attention to customer service. "Sam comes by about once a month just to check in and see if he can be of any help," said Jamie. "I know I can call him at any time with a question, and he'll have the answer to me the same day."

Company founder chooses Roof Tech for his own PV system.
After seeing how pleased his customers were with the esthetics and performance of E Mount AIR, Jamie gave Roof Tech the ultimate endorsement: he choose it for the first-ever solar installation on his own home. In October 2015, Jamie installed a 9000W system on his home using one solid PV array, all using E Mount AIR. "Looking ahead, I envision a steady increase in my use of Roof Tech products," he said. "Customer service, amazing esthetics and ease of use: these three things make Roof Tech great."

About Brown Electric LLC
Brown Electric is a full-service electrical company specializing in solar electric, generators and uninterrupted power supply (UPS) systems for residential, commercial and industrial markets. Located in Columbia, South Carolina, Brown is licensed in both South Carolina and North Carolina. Brown provides its customers with solar electric (PV) and solar-operated attic fans, and also sells and maintains commercial and residential emergency generators.