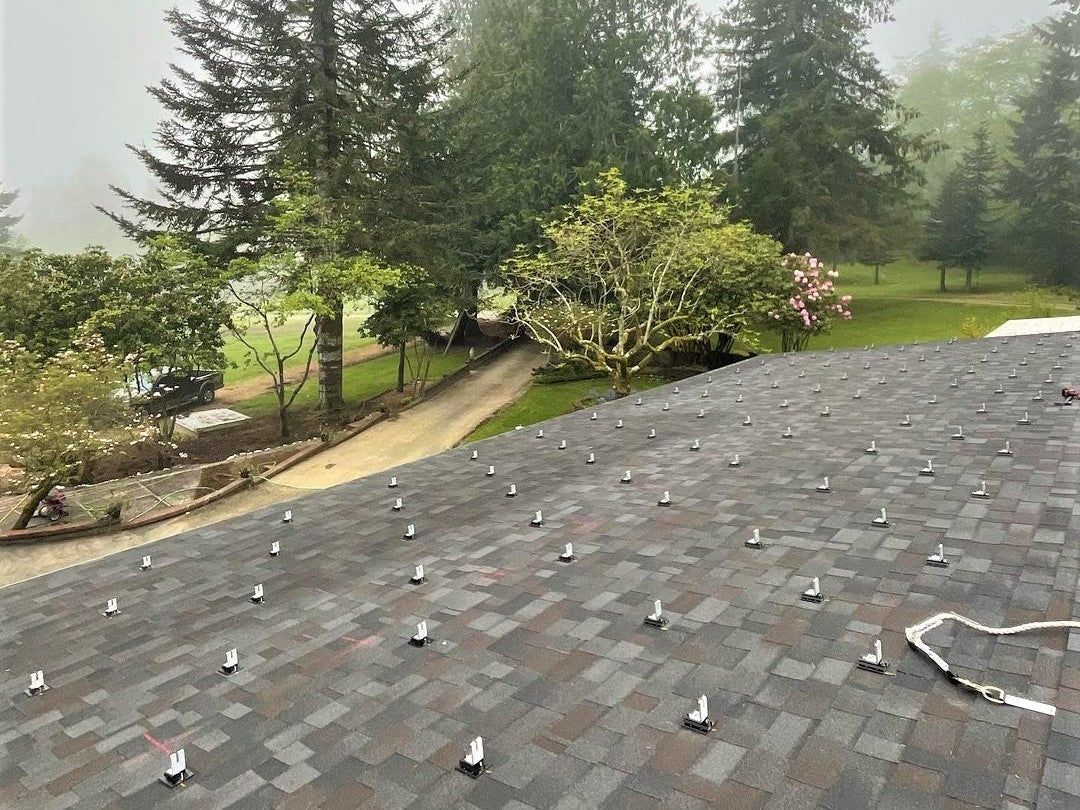 A Popular Solar Influencer Spreads the Word About Roof Tech
Jeremy Kaiser, Lead Roof Installer for Smart Energy Today, has been an enthusiastic ambassador for Roof Tech ever since he first learned about RT products. Since December 2020, Kaiser has posted hundreds of photographs of his solar installations on Instagram with captions about Roof Tech. With more than 220 followers, he has quickly become a popular solar influencer. "My followers see how great these installs look and they always want to know more," he said. "It's a great way to spread the word about Roof Tech's great products."
Roof Tech Wins This Installer Over from the Very First Job.
"The distributor from my last company told us about Roof Tech and we decided to give it a try," Kaiser recalled. "After our first job using RT-MINI in late 2020, I knew this was the best possible mounting system for our residential customers." From that moment on, Jeremy and his previous crew used RT-MINI exclusively on more than 300 residential solar installations. In June 2021, Smart Energy became part of Lumio, a convergence of five leading U.S. residential solar providers. "We believe that speed is the currency of solar," said Rex Schade, Founder and CEO of Smart Energy. "Roof Tech allows us to accelerate our entire installation process with ease of use and quality workmanship."
Taking His Enthusiasm About Roof Tech to a Leading Solar Company.
In late August 2021, Kaiser joined Smart Energy Today, one of the nation's fastest growing solar companies. Smart Energy serves customers in more than 31 states, and during his first week on the job, Kaiser introduced his new crew to Roof Tech. "They recognized the benefits immediately," he said. By mid-September, the Washington-based team for Smart Energy plans to switch to Roof Tech mounting systems for all their installations. "We are telling our teams in other states about Roof Tech, too," said Kaiser, "and we're confident they'll make the change, too."
Fast, Easy Installations and Leak-free Performance in Heavy Rainfall.
With rainfall averaging 50 inches a year, customers in Washington state are understandably concerned about roof leaks. "Traditional flashing can allow rainwater to seep into the attic," said Kaiser. "With Roof Tech, we haven't had a single leak because the butyl rubber creates a durable watertight seal." Kaiser also appreciates how fast and easy Roof Tech makes it to install PV panels. "RT-MINI saves us nearly two hours on the roof," he said. "Once we assemble the mounting systems and get them up to the roof, there's no need to drill holes or look for studs, and we can make adjustments easily even when the rails aren't straight."
Looking Forward to Telling More People About the Benefits of Roof Tech.
Now that Kaiser is officially on board with Smart Energy Today, Kaiser says his goal is to complete two or three solar installs with his crew each day. He has a Roof Tech shirt which he proudly wears to work every week, and he even put a Roof Tech sticker on his truck. "Everyone wants to know more, and I'm happy to tell them," he said. "What can I say?" he added. "I just love what I do, and it makes me happy!"
About Smart Energy Today, Inc.®
Smart Energy Today is headquartered in Tumwater, Washington, near Olympia, and their uniquely scalable service platform allows them to serve customers in 31 states. Smart Energy's proprietary platform lets customers, vendors, and contractors manage their own pre-sales process without the aid of a salesperson. Once a customer makes a decision, Smart Energy Today handles all design, permitting, financing, scheduling, installation, inspections, and any rebates or tax credits, and contracts out to local labor for installations. They then remain the customer's single point of contact for all future needs. Smart Energy Today has been named among the INC 500 list of the nation's fastest growing companies since 2016. To see photos of Jeremy Kaiser's solar installations, visit his Instagram page @jerm_slays_solar.